In Loving Memory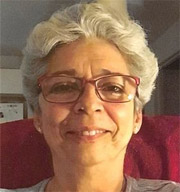 Sister Marie E. Jalbert, CSC
July 17, 1950 – September 21, 2019
Sister Marie was born in Springfield, MA on July 17, 1950. She attended schools in Springfield and earned her Bachelor's Degree in Theology from St. Paul University in Ottawa, ONT, Canada.
She served in the US Air Force as a medic during the Vietnam War in Florida and in Japan. She served as a member of the Sisters of Holy Cross for 46 years. Her mission in Canada was a liturgy coordinator and pastoral associate on the palliative care unit for 38 years. Sister Marie also served as an auditor for the Diocese of St. Boniface Marriage Tribunal and ministered at parishes in Manitoba and Saskatchewan. She became a certified LNA upon her return to the US.
She will be missed by many. She was a universal person with a big heart. She had a wonderful gift of always making you feel welcomed and cared for. You were comfortable with her. She was real, she was an artist with a deep soul.
God speed Marie… your presence will always be with us.
---
Sister Rachel Labonville, CSC (Sister Lydia of the Sacred Heart)
March 26, 1943 – September 5, 2019
Sr. Rachel Labonville, CSC passed away peacefully at the Holy Cross Health Center on September 5th after a period of declining health at the age of 76. Sister Rachel was born in Manchester, NH on March 26th, 1943. She was the daughter of William and Lydia (Labonville) Gryseels. She entered the Sisters of Holy Cross in 1961 and pronounced her final vows in 1968. She earned her BA from Notre Dame College and her MA from Boston University.
She began her teaching Ministry teaching in St. Albans, VT, Newmarket, NH, Manchester, Nashua and Jaffrey, NH. She became the Director of Religious Education in Keene, NH, Peabody MA and Lakeville, MA.
Sr. Rachel will be missed. She loved life and her mantra was to "Take Time"… This small quote is how she really experienced the gift of her life.
---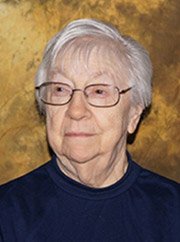 Sister Therese Poirier, CSC (Sister Mary Helene de Jesus)
May 24, 1923 – September 1, 2019
Sister Therese Poirier, CSC entered the Congregation of the Sisters of Holy Cross in 1944 at the age of 21.
She was born on May 24th, 1923.
Sister Therese is survived by her sisters, Cecile Lamere of Manchester, New Hampshire and Rita Poirier of Florida and Wells, Maine.
Sister Therese's love of music enabled her to teach music and share her love of it for many years in several area schools. She spent 75 of her 96 years in religious life.
---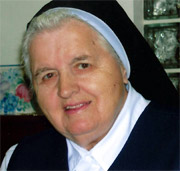 Sister Rena Gagnon, CSC (Sister Mary Reina)
December 20, 1922 – July 2, 2019
Sister Rena Gagnon, CSC entered the Congregation of the Sisters of Holy Cross in 1939 and made her final profession in 1946.
She was born in Frenchville, Maine on December 20th, 1922, the daughter of Adrien and Marie-Anne (Bourgoin) Gagnon.
Sister Rena is survived by her brother, Robert Gagnon of North Dartmouth, Massachusetts and several nieces and nephews. She was associated with the Manchester Alliance, a fund raiser for the Sisters of Holy Cross where she worked many years with them at the Tuesday night bingos.
Sister Rena was a person of many many talents and she loved gardening. She also carried out various community services in the houses of the Congregation in St. Laurent, QC Canada and at St. George Manor, Manchester, NH where she served for 76 years. She spent 80 of her 97 years in religious life.
---
Sisters Called Home in 2018
Sister Jeannette LeHoullier, CSC (Sr. M. Paul-Raymond) - May 19, 1925 – July 25, 2018

Sister Lucie E. Ducas, CSC - July 10, 1934 – February 26, 1936 – May 5, 2018

Sister Juliette Marie Ann Payment, CSC - July 10, 1934 – April 16, 2018
Sister Jacqueline L. Delage, CSC (Sr. M. Gerard Of The Cross) – October 17, 1936 - February 12, 2018
---
Sisters Called Home in 2017
Sister Frances Lessard, CSC – October 5, 1928 - December 19, 2017
Sister Irene Ricard, CSC – July 19, 1934 - December 8, 2017

Sister Liliosa Shea, CSC – January 6, 1928 - November 9, 2017

Sister Vivian Pichette, CSC – June 29, 1927 - September 11, 2017
Sister Lucienne Martell, CSC – May 14, 1923 - June 3, 2017
Sister Yvette Keroack, CSC – July 13, 1917 - May 8, 2017
Sister Irene Parenteau, CSC – June 19, 1915 - April 16, 2017
Sister Therese (Marie-Rose) Caron, CSC – December 14, 1938 - April 3, 2017